The essential staple ingredient in Chinese cuisine is noodles. Asian noodles are widely popular worldwide. However, it may vary as per the components, manner of preparation, a region of production, and shape or width. In Chinese cuisine, they play an essential part in Southeast Asian and overseas Chinese nations. It has successfully entered the east Asian countries like Japan and Korea. Also, in southeast Asian countries like Cambodia, Thailand, and Vietnam. Want to read more on noodles? Check out this post.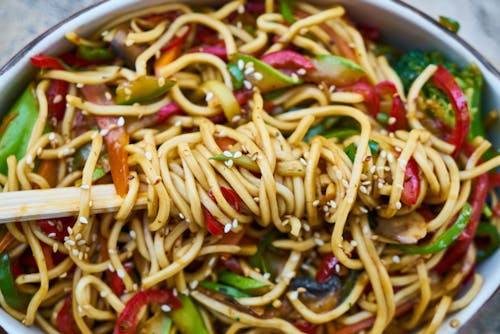 Asian Noodles: Nomenclature
Chinese noodles' nomenclature is different because of the wide spectrum available in the country. In mandarin, noodles are referred to as "mian" obtained from wheat flour, and "fen" made using starches. In particular, mung beans starch, and rice flour is also used, quickly rendered for mandarin in pinyin; however, in Hong Kong, it is known as "mien." In Singapore, Malaysia, and Taiwan, they use Hokkien or Min Nan instead.
Asian Noodles: History
In the Han Dynasty, noodles record back in 206 BC- 220 AD, it is often created using the wheat dough. It becomes a prominent food staple during this year. Due to the high demand in the military, in the western Han dynasty, the government implement technological processing used to make it affordable and easy to store. It got created using the starch-rich buckwheat, pea, flours, and millet during this time.
However, in the Song dynasty, the shop selling noodles become famous and popular. As stated, the song dynasty mentions it in their work in ancient times such as the pasta.
Asian Noodles Production Part 1
Generally, as stated before noodles are created using either rice flour, mung bean starch, or wheat flour, it's being consumed and produced in vast abundance. To the noodles, ingredients like lye, egg, and cereal began adding to give taste, color, and flavor. Sometimes, tapioca, arrowroot, and egg whites are also added in low quantity to give tenderness, and texture change.
The production of noodles method followed through involving dough with flour, water, and salt mixing by hands and the formation of a bar-like shape formation. Pulled and drop down into strips with boiling water. Removal of noodles takes place after it's finished cooking. They are, in general, characterized by bringing yellow color, bright, creamy white color, firm texture, and hard wheat flour.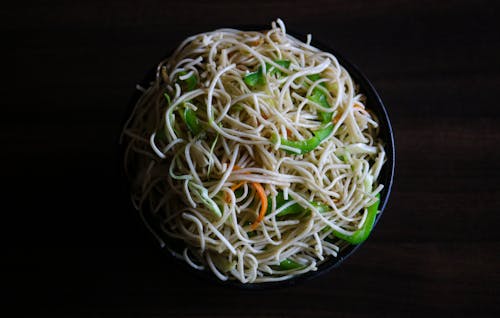 Asian Noodles After Automation Part 2
Since the introduction of automation, the Asian noodles include freshly consumed 24 manufactured hours with quick discoloration. It extends its life around 3-5 days in case, and it is to be store into a refrigerator. The noodles rinse in cold water, prevented from sticking using 1-2% vegetable oil.
The noodle dough now contains salt, water, wheat flour and added lye or eggs depending on the taste, and texture of the noodles. During the noodle cutting, dried that creates a shelf-stable eaten production, pulled, peeled, and kneaded noodles. The process noodles undergo cut, extruded, peeled, pulled, kneaded, and flicked.
Asian Noodles Cooking
Cooked either dry form or fresh, moist form. Generally, boiled noodles and deep-fried noodles are preferred. It cooks less than 5 minutes quickly and smells awesome after cooking.