Low carb diners can face a challenge while ordering food at the Chinese restaurant. Chinese foods have some levels of starch and sugar in almost all dishes. Although it is possible to find a low carb delicious meal, you have to be careful while making choices. However, before you go to your favorite Chinese restaurant, you need to decide on carbohydrates. Those who are on a moderate diet can enjoy a dish with little corn starch. On the other side, those following a strict diet plan should altogether avoid the carbohydrates.
If you include low carb in your meal, then you can occasionally deviate from your plans. Think of those times and enjoy delicious food at restaurants. Many restaurants have an online menu for their customers so that they can decide the meal before heading to the place.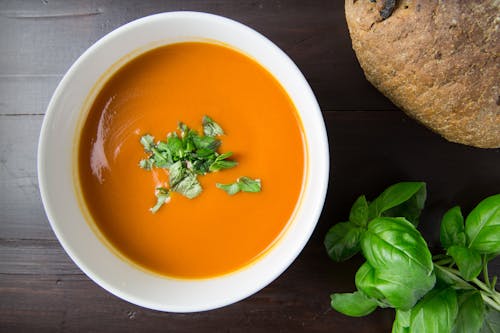 Low Carb Variation
Chinese food lovers can enjoy the variation in dishes without fluctuating from their plan. It is because the difference depends on the location of the restaurant and the origin of the recipe. However, you have to follow some guidelines while making choices. Follow the given tips to get the low carb meals.
Chinese Food
You can order thin soups instead of other appetizers. Try steamed food instead of deep-fried like steamed tofu. Moreover, you can try steamed vegetables as a substitute. A meat dish with vegetables and sauce is an excellent low carb meal. It will have only 4 grams carb and little sugar which is not too much for diners. However, you can even try moo goo gai pan, curry chicken, or mushroom chicken and even Szechuan prawns.
If you would like fired dishes, then try stir-fried dishes as they have only a few grams of carb. Also, you can tell them to avoid corn starch for coating meat for your order. Mu shu and egg foo young are also the right choices for those who want to cut carbs from their diet. However, if you love barbecue dishes then try Mongolian barbecue. Choose vegetables and meat that you would like to prefer.
Low Carb Diners- Avoid These Foods
It is easy to know which food is high in carbs, but the case is different for sauces. So, here are few sauces to avoid with particular dishes.
Avoid sauce that is sweet and sour with rice. Duck sauce and plum sauce with noodles are not okay for low carb consumers. Also, avoid oyster sauce with wontons. Hoisin sauce with breaded meats and egg rolls is not the right combination.
Low Carb Diners- Check Out These Dishes
However, there are a few dishes that have sneaky carbohydrates. Thick soups, buffet items, water chestnuts, and lemon chicken, all hides high carbs in the meal. Stir-fired recipes often use corn starch to coat the velvet meats.
Low Carb Preparation
You always have a choice, but it is better to ask for dishes that have no starch or sugar. The waiter will pass your request to the chef or suggest other options. Moreover, you can have a sauce with the dish you order to reduce the carb amount.
In short, it is challenging to find dishes with a low carb, but with a little research, you can stick to your eating plan.